The era of large brown and hard coal-fired power plants in Germany is coming to an end. n a project for our client RWE Power AG, we are helping to secure the auxiliary steam generation that has been provided by four older power plant units at their locations in the Rhenish coalfields following their planned closure over the next few years.
At the power plants in Neurath, Niederaussem and Weisweiler, four practically identical power-to-heat (P2H) plants are being built as a backup for the heating process.
MW output per electrode steam boiler unit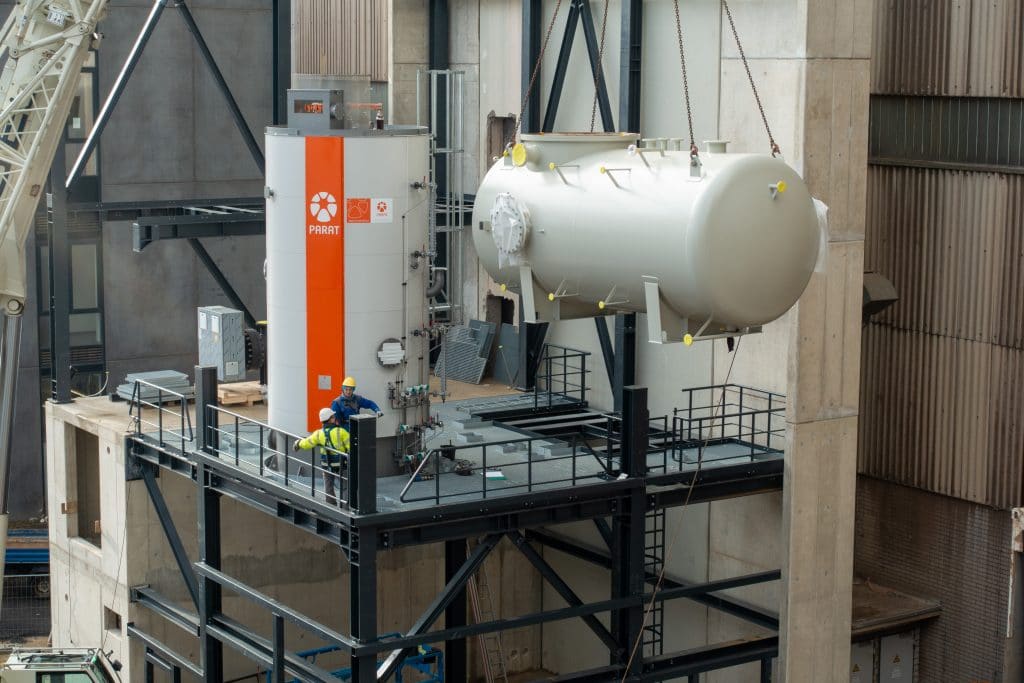 At the Weisweiler power plant, electric boilers and feedwater tanks were delivered and installed in one day at the end of January 2022. (Pictures: Kraftanlagen Energies & Services)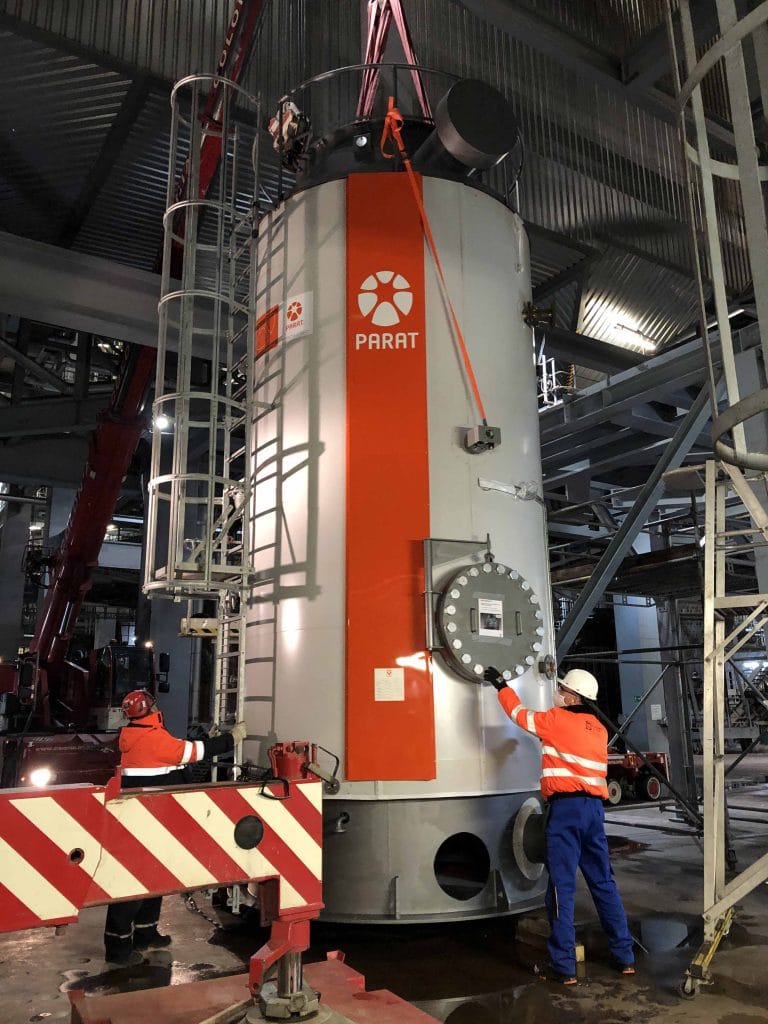 Precision work during the lifting of one of the two electric boilers for the Neurath power station.
Kraftanlagen Energies & Services is responsible for the engineering, manufacture, delivery, assembly, commissioning and documentation of the P2H plants.
The centrepiece in each case is an electric boiler from our exclusive partner PARAT Halvorsen.
This is complemented by MV switchgear, transformers, superheaters, feedwater tanks, steel construction and plant engineering.
Kraftanlagen was already involved in the planning, construction and commissioning of HP piping systems for BoA units F and G of the power plant in Neurath in the years 2007-2012, as well as in the construction of the Niederaussem power plant from 1999 to 2002. Today, we are an important partner of the operator in the modernisation of the plants.