SWE Energie GmbH (Stadtwerke Erfurt) is modernising the combined-cycle power plant in the Erfurt-Ost heating power plant in order to increase its efficiency and conserve fuel. The 11-lot project also includes the replacement of two gas turbines and the new construction of a steam turbine (approx. 11 MWel).
In October 2019, SWE commissioned Kraftanlagen with the order of lot 10 – the engineering, procurement, construction, system check out and trial operation of a thermal storage plant with a capacity of 250 MWh (nominal volume of approx. 7,300 m3), including process and EI&C technology, a pump building and two CWA vessels for condensate and raw water (1,000 m3 and 500 m3). The plant was handed over in fully operational condition just two years later.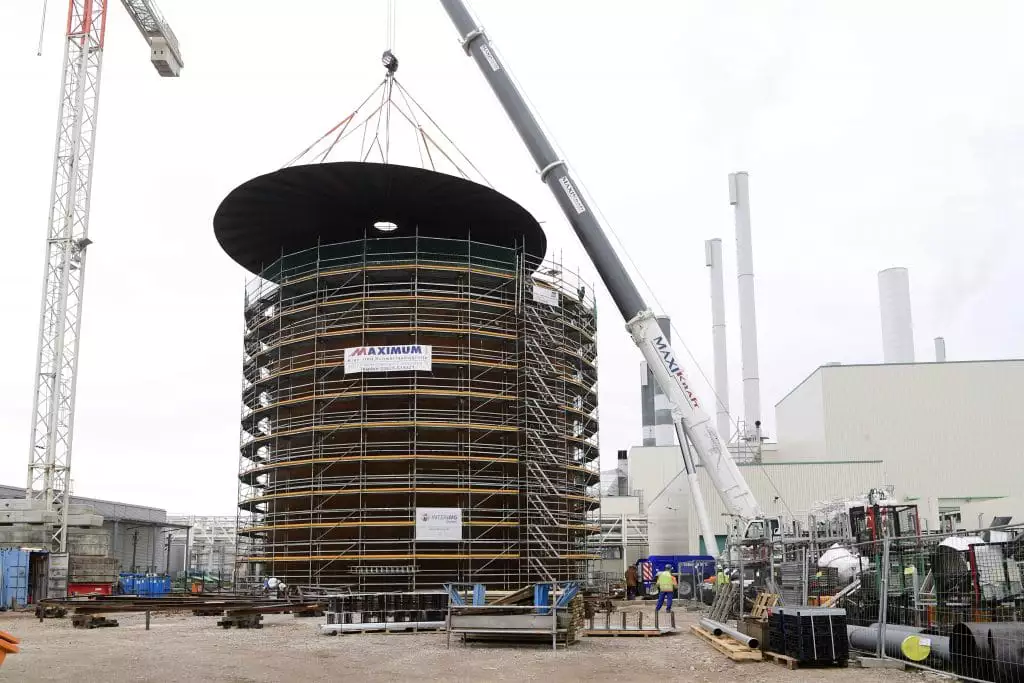 The steel thermal storage has a diameter of 21 m and a cylindrical height of 22 m. It holds an effective volume of 7,000 m3 and is designed for pressure-less operation. (Image: Neumann/SWE).
The storage system is filled with district heating water and integrated within SWE's district heating grid. It is supposed to store excess amounts of heat from the combined heat and power generation process of the production plants and then making it available once more according to demand. This procedure makes the SWE power plants even more flexible and climate-friendly.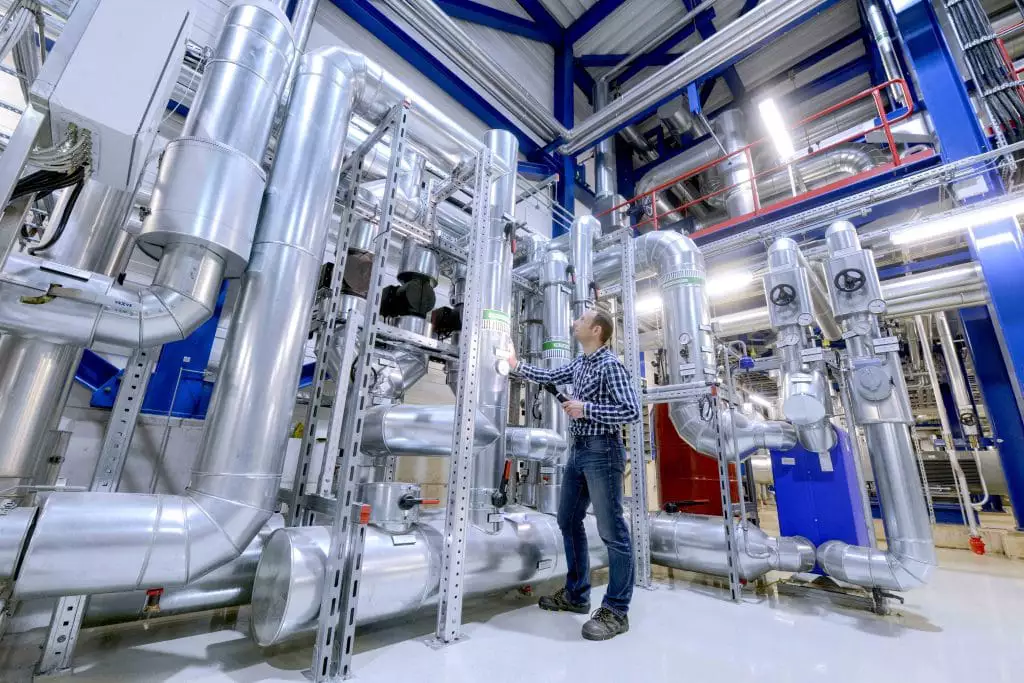 Power plant manager Marco Türke on a tour of the plant. (Image: SWE)
"Kraftanlagen is a reliable partner for projects in the energy sector. One of Kraftanlagen's key strengths is project management. This results in a faster, safer and top-quality execution of the commissioned plant technology. Thank you, and we look forward to working with you again.

Marco Türke

Power plant manager, SWE Energie GmbH, Stadtwerke Erfurt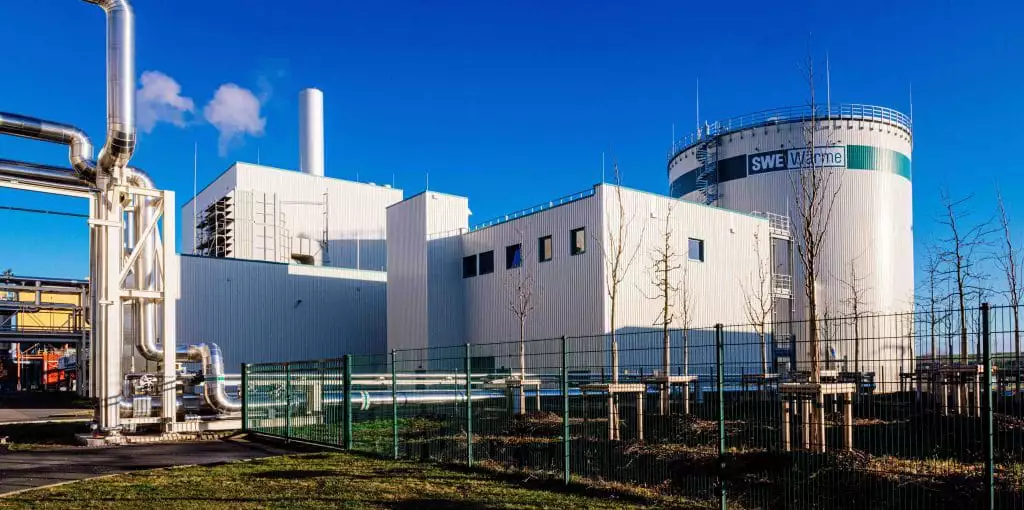 The scope of Kraftanlagen Energies & Services at a glance: Thermal storage, pump building and pipe bridge. (Image: Bauerschmidt/SWE).
Kraftanlagen has already successfully completed the following projects for SWE Energie:
Thermal storage container (7,400 m3) incl. foundations and process-related integration, location: Erfurt Iderhoffstraße, 02/2013 – 02/2014.

New construction of a Line 3 combined cycle heat recovery steam generator, location: Erfurt-Ost combined-cycle power plant, 09/2012 – 12/2013.

Steam turbine and WDK with secondary systems (heating oil power plant and tank) including the new construction and conversion of a district heating transfer station, location: Erfurt-Ost combined-cycle power plant, 1998 – 1999.