In the "Balanstraße district heating" project, the underground piping system from Kraftanlagen Energies & Services played a key role in the realisation of the energy transition in Munich. The customer, SWM Infrastruktur GmbH (SWM), is modernising the city's district heating grid – one of Europe's largest with a length of more than 900 kilometres. In order to take advantage of geothermal energy, the switch from steam to hot water is of central importance. It significantly increases the energy efficiency since smaller pipelines will transport hot water at a temperature of "only" 120°C instead of transporting steam at a temperature of 180°C in larger DN800 pipelines. Kraftanlagen Energies & Services had already been involved in another phase of transforming the grid between 2003 and 2011.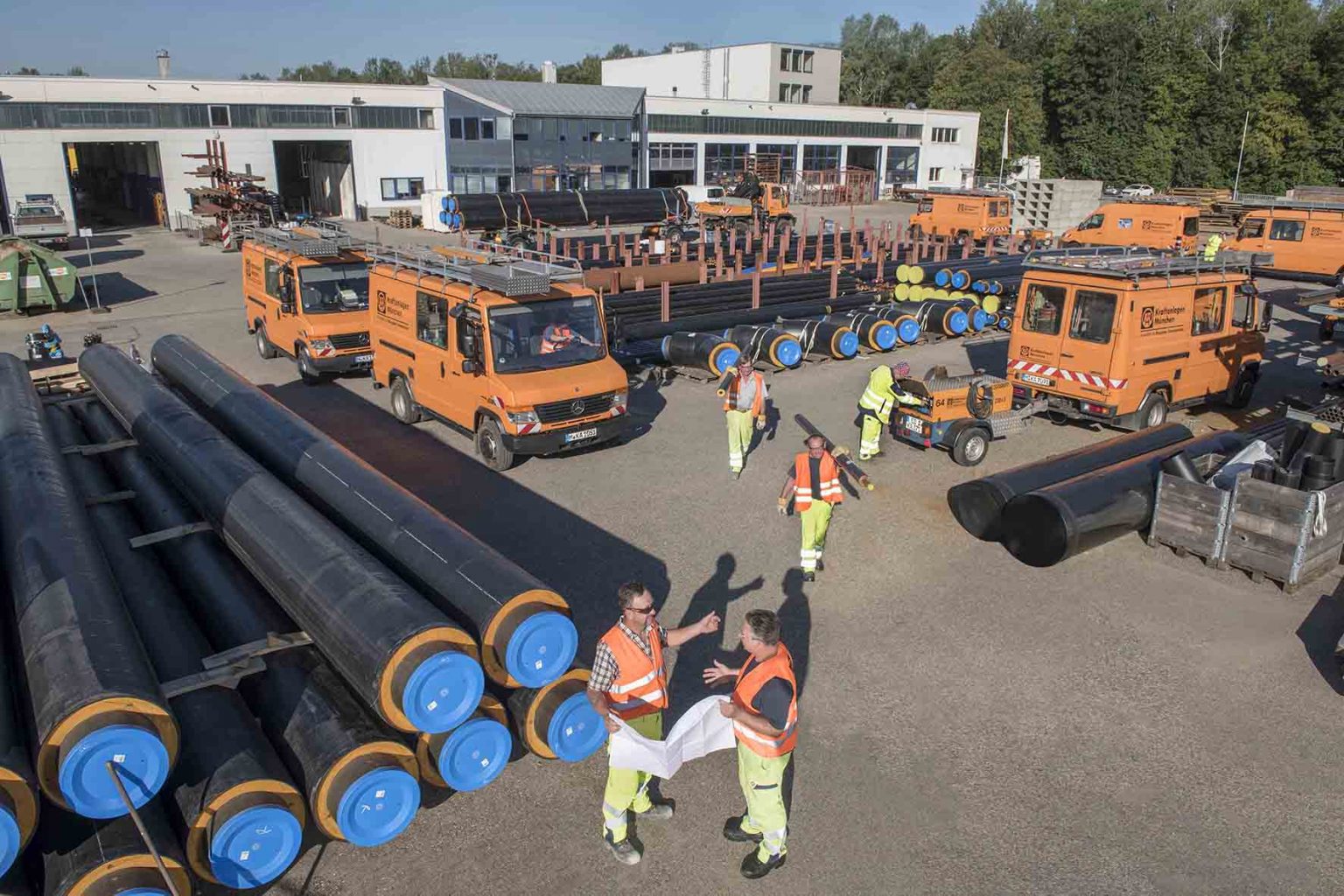 New challenges await the team in Unterschleißheim. Here is a photo from summer 2019 (Photo: KAM).
The main challenge at this construction site is its location in the inner city as well as a lot of traffic. The new line is constructed next to the old line, which will continue to be used until the system check out of the new pipelines. Using the so-called "multi-pipeline installation" process, a product pipeline for the upcoming expansion of a 110-kV line is installed along with the district heating pipeline. The benefit of multi-pipeline installation is that it takes advantage of civil engineering synergies.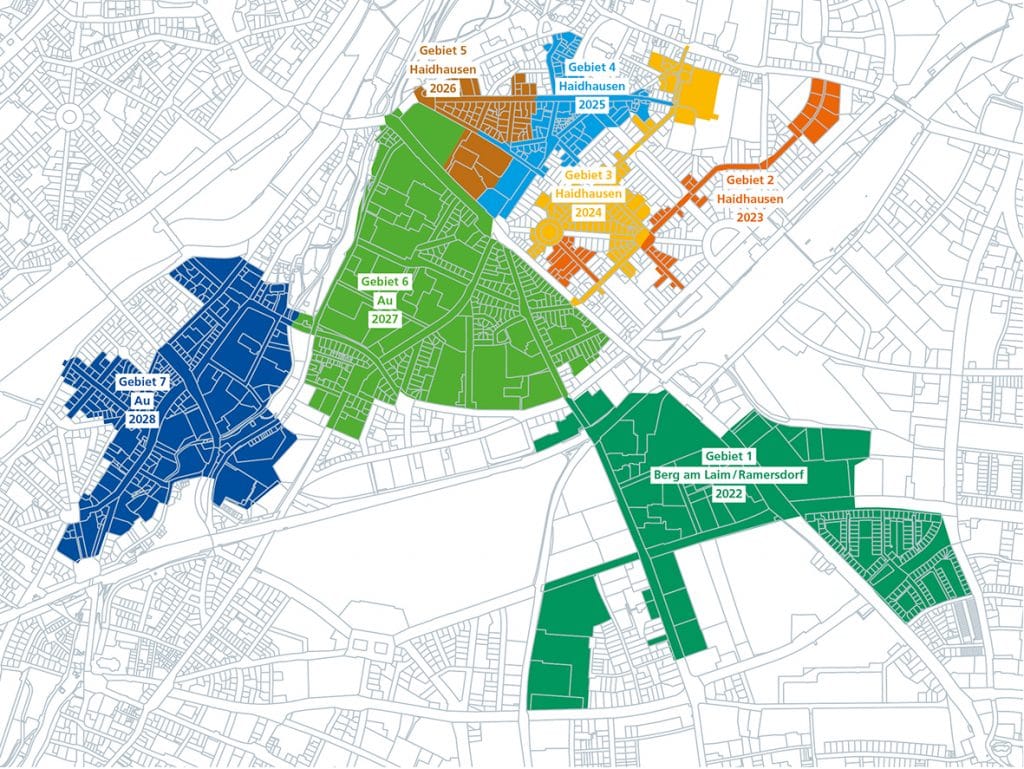 In the areas close to the city centre east of the Isar, the steam grid for the district heating supply has to be switched to hot water. Preparatory construction work is already taking place in towns including Haidhausen, Berg am Laim and Ramersdorf. (Graphic: SWM)
The Kraftanlagen Energies & Services contribution to the modernisation of the district heating grid between Balanstraße and Sankt-Martin-Straße by the numbers:
District heating KMR DN 500, 700 metres of piping
District heating KMR DN 200, 500 metres of piping
Conversion of 10 compensation and fixed-point shafts
Electricity 110-kV product line DN 150, 700 metres of lines
Construction period: May 2021 to September 2022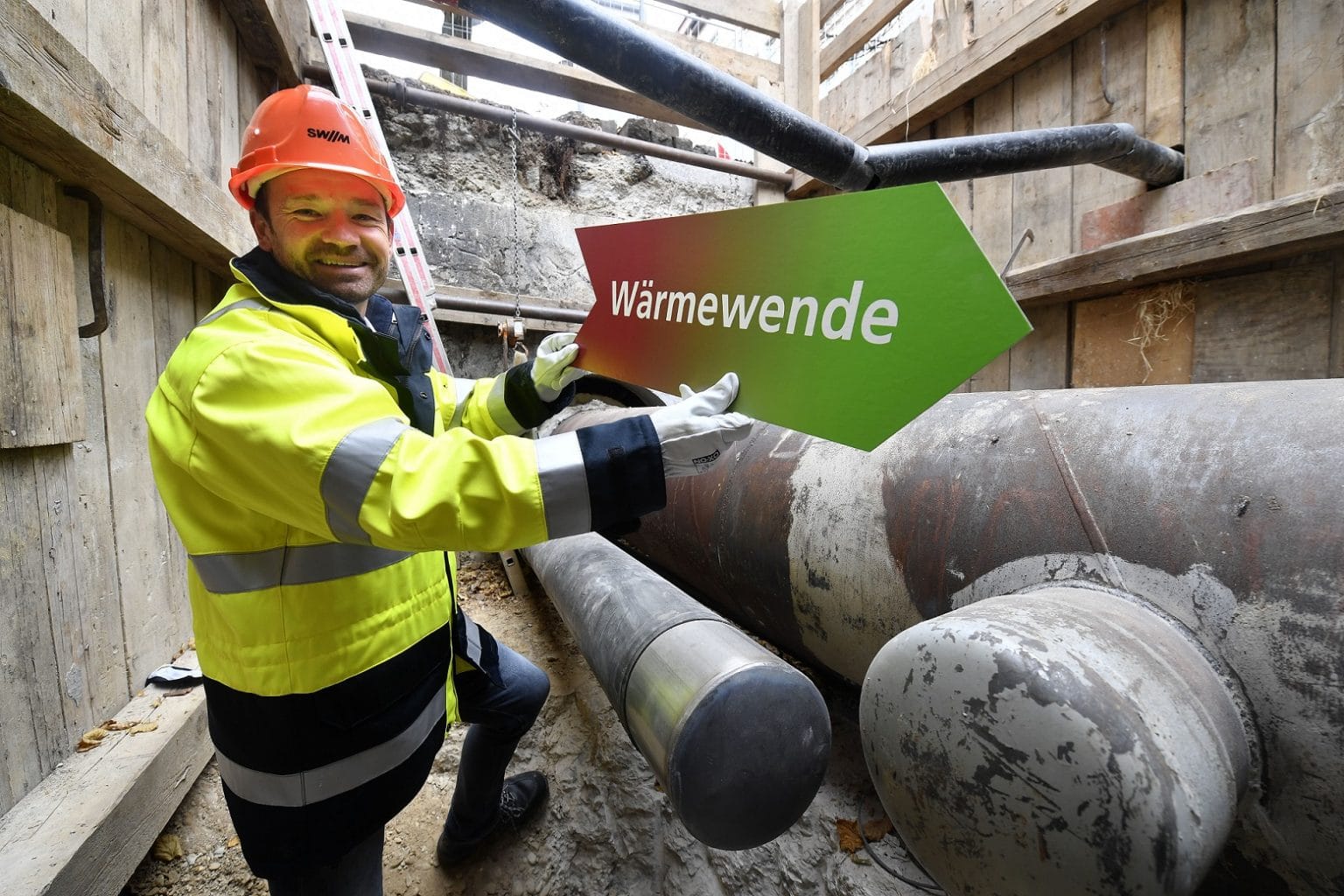 Civil engineering tasks for the energy transition: "About 90 kilometres of pipelines and hydraulic plants had to be converted to achieve the CO2-neutral district heating supply of the future using hot water", explains Stefan Dworschak, managing director of SWM Infrastruktur. (Image: SWM)