Fernwärme Ulm GmbH and Ulm University have agreed to a new district heating contract that will guarantee a safe and highly efficient heating supply for the university and its partners for an additional 25 years.
The construction of an additional heat transportation line serves to safeguard the heat delivery to the university and its partners (BWK, RKU, the university hospital, Science Park etc.). For example, the heat will be used by the teaching hospital for thermal sterilisation.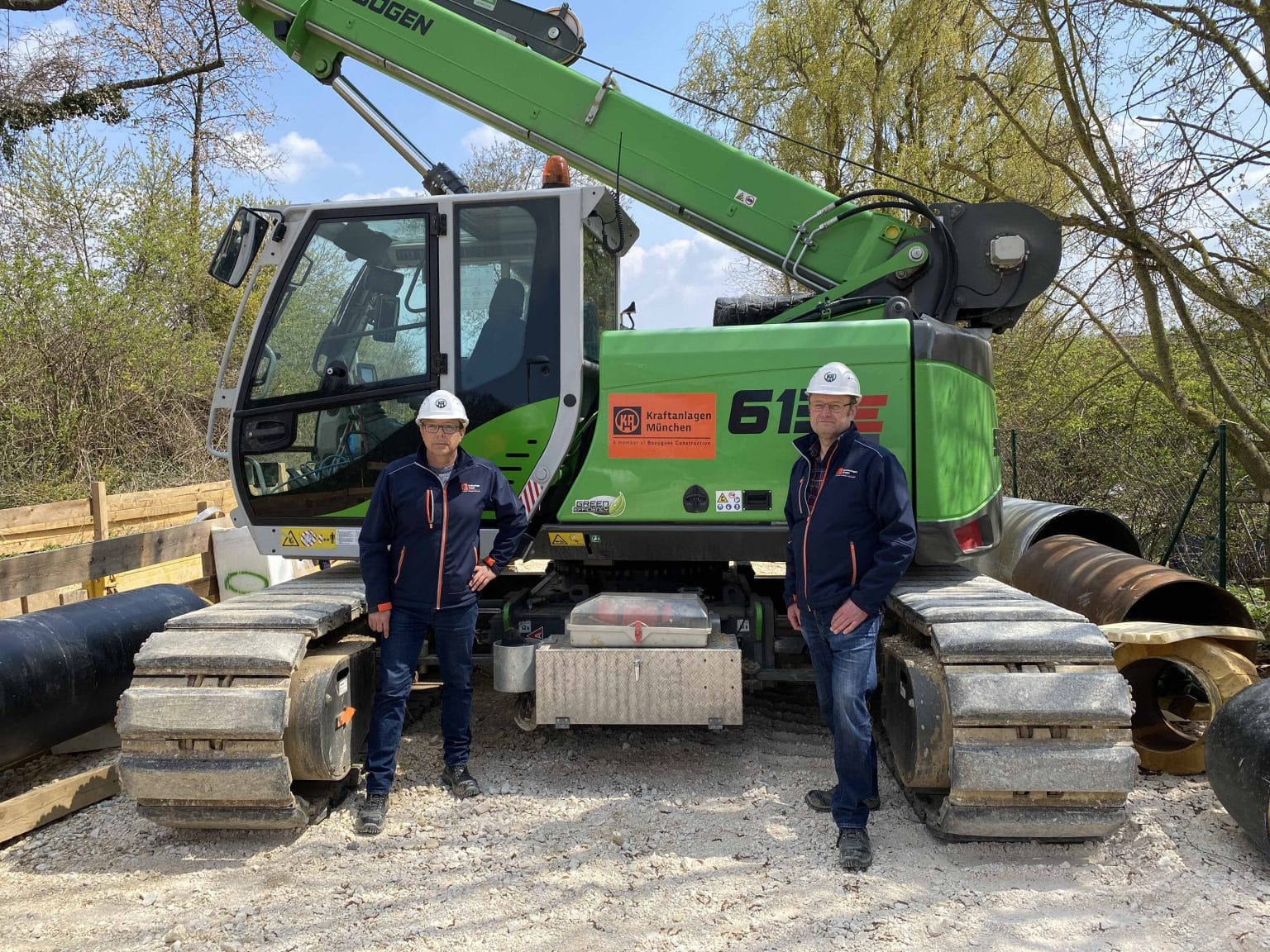 The challenge: The pipe segments, which weigh between three to five tonnes, must be laid through an extremely confined residential area in partly steep terrain. A job for an experienced Kraftanlagen engineering and execution team with state-of-the-art equipment at the construction site.
Customer: Fernwärme Ulm GmbH
Cnstruction phase 3: (Kelternweg, Ochsensteige and Oberberghof)
Steel-jacket pipeline (SJP), DN 400 medium pipeline and DN 900 – 1200 mm jacket pipeline
Operating temperature: 230°C/30 bar (overpressure)
Line length: 1,150 metres
Construction period: June 2020 – September 2021
Construction phase 4: (Weinbergweg)
Steel-jacket pipeline (SJP), DN 400 medium pipeline and DN 900 – 1200 mm jacket pipeline
Operating temperature: 230°C/30 bar (overpressure)
Line length: 850 metres
Construction period: June 2021 – October 2022
"FUG is the district heating supplier for the city of Ulm. With 60% of our heat generated from renewable sources, we are doing our part for the energy transition within the Ulm region. To ensure that we are well-equipped to handle the increasing demands of the energy transition with regard to heating supply, we are building an additional transport pipe for one of our most important customers, Ulm University. And in Kraftanlagen Energies & Services, we have found a reliable partner for its construction.

Patrick Ruf

Deputy head of district heating and district cooling, Fernwärme Ulm GmbH