The modernisation of the existing power plant of InfraLeuna GmbH will result in a high-performance gas and steam turbine plant (CCGT plant) with improved efficiency and flexibility.
Kraftanlagen Energies & Services is the general contractor for the entire modernisation project and is responsible for the engineering studies, construction and commissioning of the whole plant, including integration of the existing installation.
With the modernisation of the combined-cycle plant, InfraLeuna is improving and supplementing its comprehensive energy concept in order to supply companies installed at the Leuna site with electricity and steam at competitive prices in an efficient and climate-friendly manner.
See the timelapse of the modernisation of the existing power plant of Infraleuna GmbH from August 2020 to June 2021:
Technical data of the new CCTG plant:
Total net power: up to 117 MW

Process steam flow rate: up to 190 t/h

Fuel utilisation rate: 84%
"With the confined space on the construction site, it takes very precise planning and strict organisation to ensure that all the cranes and assembly groups can do their work. But what we can't plan is the weather. When we were lifting the feedwater tank and the steam turbine, the wind threw a spanner in the works every time. If the wind is too strong, the cranes are not allowed to lift. Occupational safety is the top priority. With a lot of flexibility, readiness for action among colleagues and the contracted special companies, we took advantage of two low-wind time windows and were able to lift both components safely and on time."

Gunther Opitz

Construction manager
This is how the heavy-duty assembly of the boiler modules went in spring and summer 2021 – a film by the Bertsch company:
"Floating planning is a challenge in every project, and that also applies to pipeline construction. On top of that, we've been dealing with a pandemic all along. But we are an experienced team and have everything under control. Not even Corona could slow us down."

Daniel Feist

Construction manager
In the video, project engineer Malte Albracht explains the blowing out of the boiler system and steam lines in summer 2022.
After a three-week trial operation, the plant was accepted by InfraLeuna at the end of 2022. Kraftanlagen was able to largely meet the completion schedule despite difficult conditions due to the pandemic and the Ukraine crisis.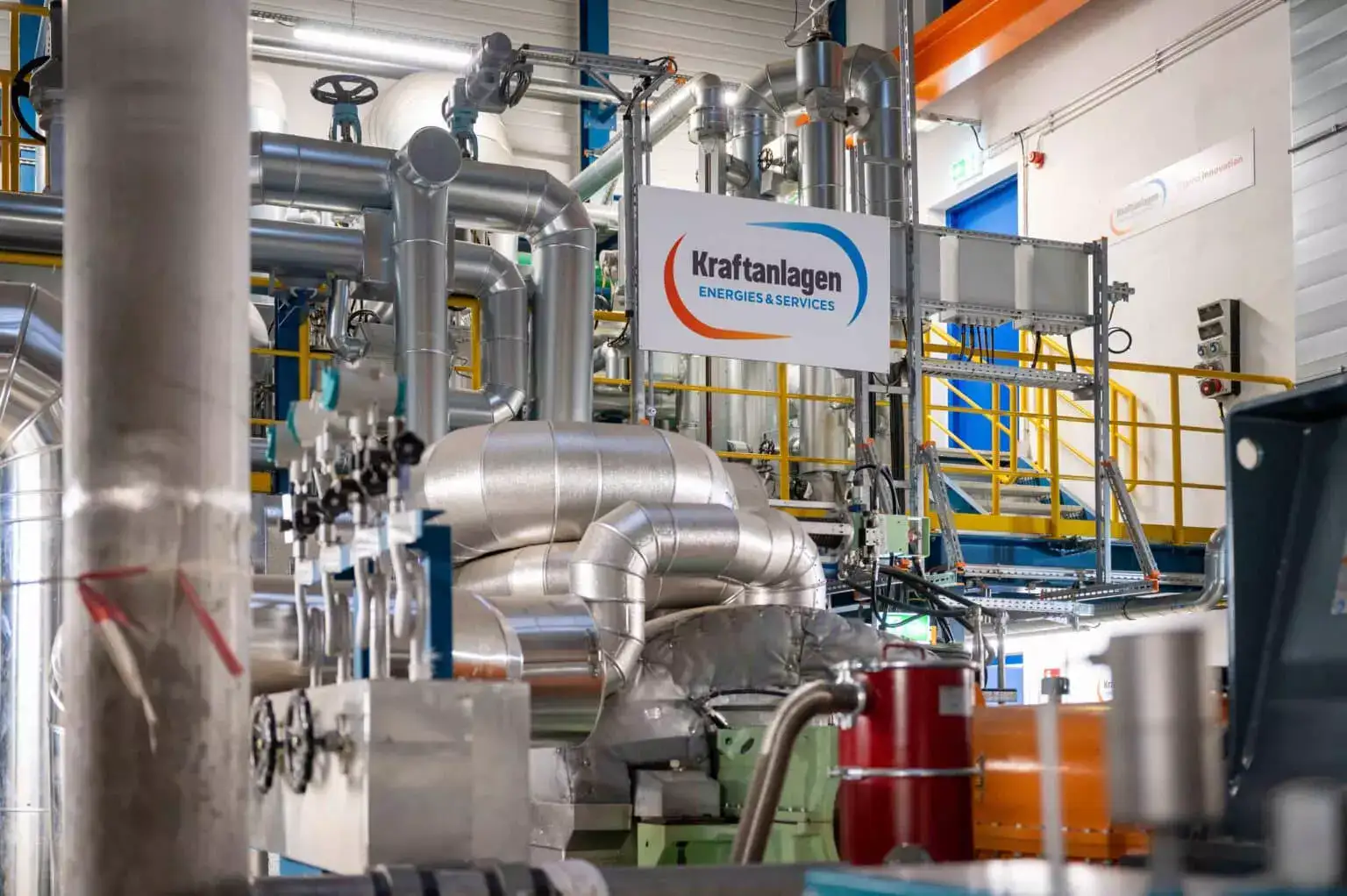 The project is another milestone for the Kraftanlagen Group and the energy transition, in which we were able to contribute our expertise in the planning and construction of efficient, rapidly controllable power plants with combined heat and power and their integration into existing plants.