Employees of Kraftanlagen and IPIP as well as some guests came together in Ploiesti on 20 January to celebrate a big step: the opening of the new office building, where the Business Unit Industry in Romania can now bundle its engineering and construction competences and share resources in a state-of-the-art working environment.
Symbolic handover of keys to the new office building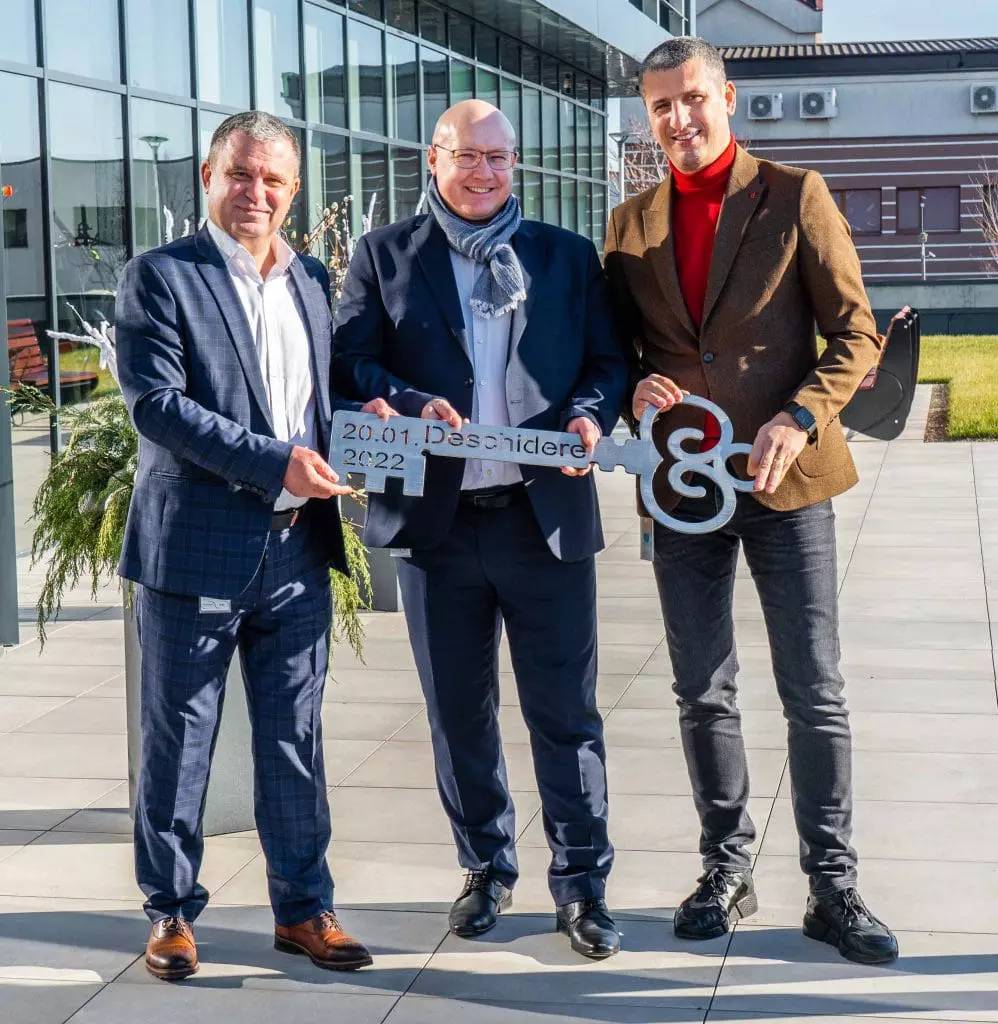 The Managing Directors (from left) Costel Lungu, Mark Wrobel (both KA Romania) and Florin Michalcea (IPIP) are delighted with their new home. (Images: Kraftanlagen)
The new home of Kraftanlagen and IPIP in Ploiesti is one of the most modern office buildings in the city. Its sustainability over the entire life cycle is BREEAM-certified.
Workplaces with an option for 200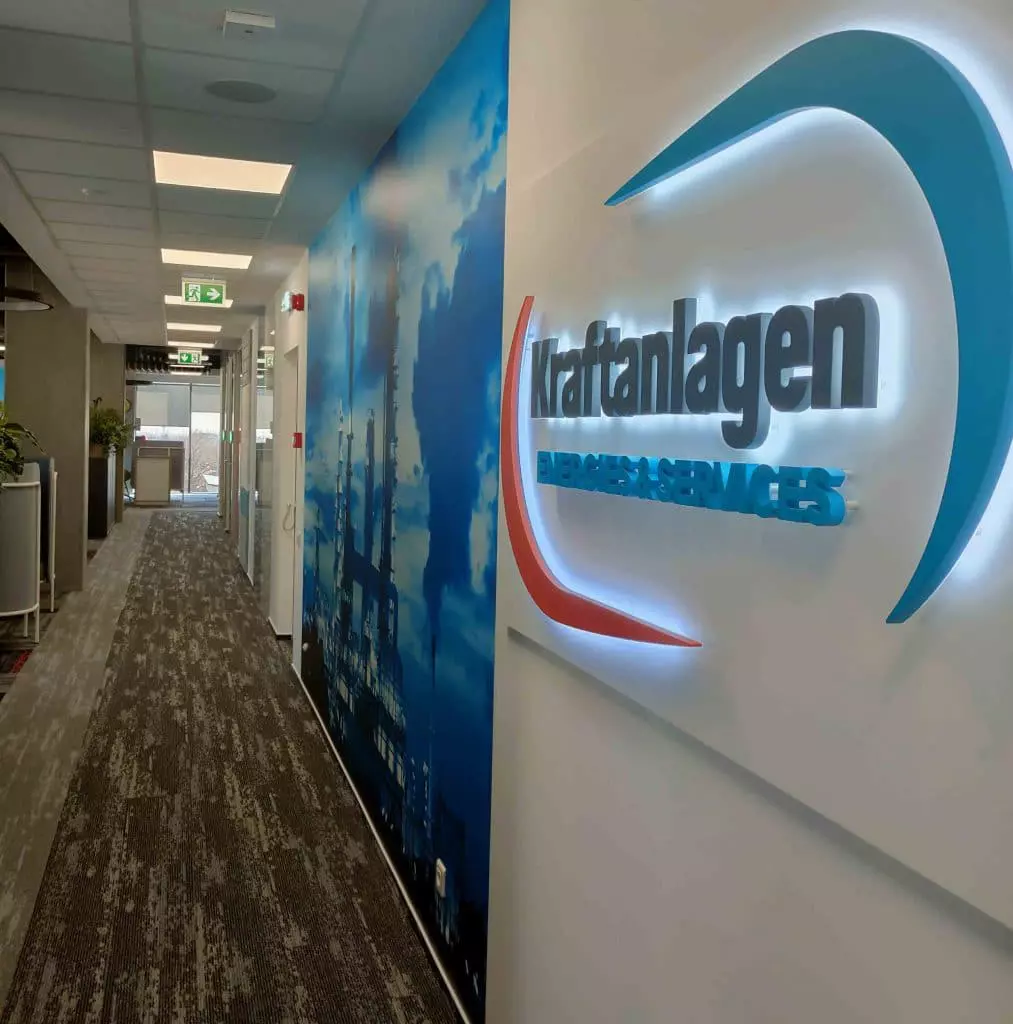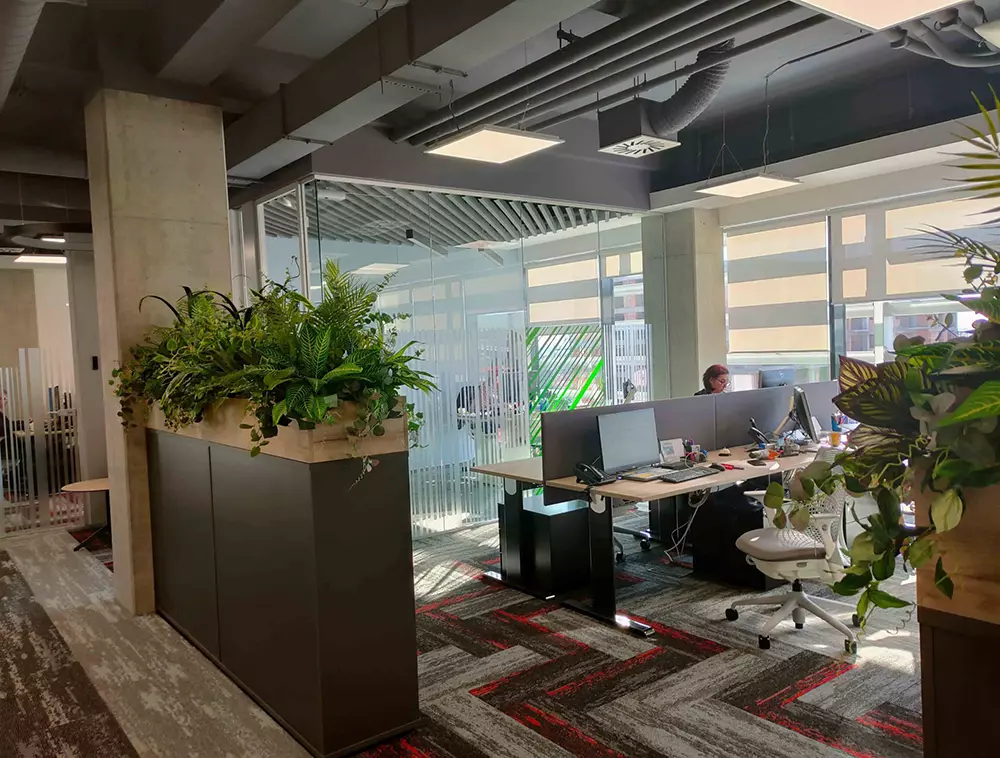 "Following the motto What belongs together grows together, we continued our successful work in Romania in the new office building. t is the next logical step, because we want to offer our customers everything from a single source in order to minimise interfaces and sources of error and thus increase efficiency and reduce costs. Thus, we offer engineering, delivery and assembly, commissioning as well as service in the industrial sector under one roof."

Mario Vouilleme

Business Unit Manager Industry, Kraftanlagen Energies & Services
The new address of Kraftanlagen Romania S.A. and IPIP S.A.: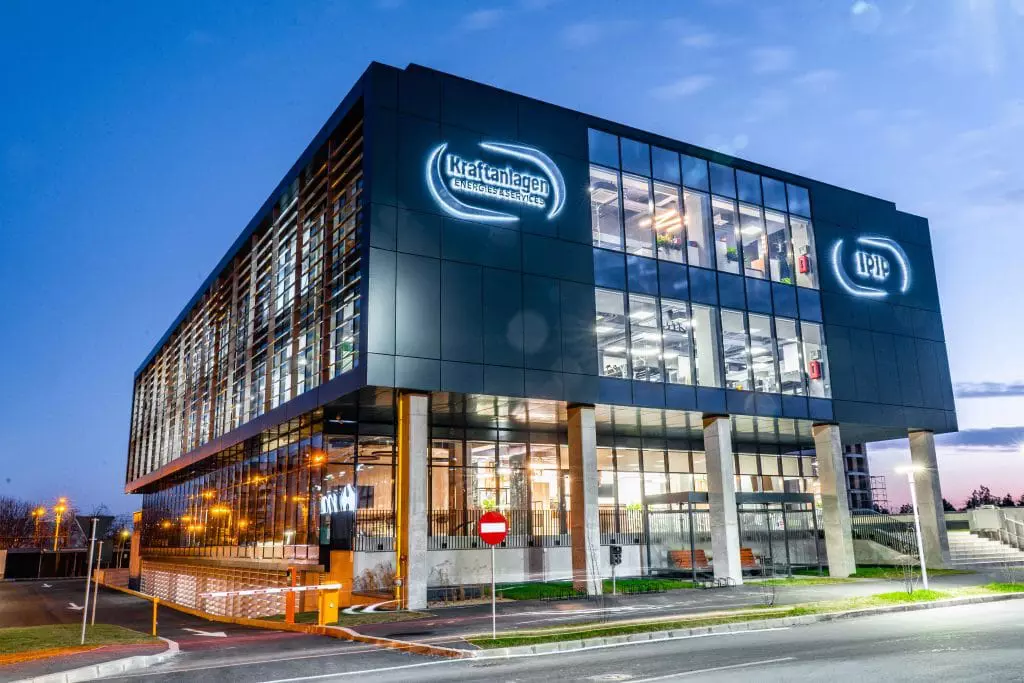 Libertatii, 6A, 100283, Ploiesti – Prahova, Romania.