In June, we had the pleasure of welcoming two high-ranking visitors to our construction site in Leuna. On 23 June, Federal President Frank-Walter Steinmeier visited the Leuna chemical site and InfraLeuna to kick off his series of visits entitled "Industrial Lighthouses in Eastern Germany". Already on 1st June, Vice Chancellor and Federal Minister of Finance Olaf Scholz took an interest in the development on site. In addition to the future technology of the biochemistry and hydrogen sectors located here, both politicians also paid attention to the ongoing modernisation of the energy system at this important European chemical site.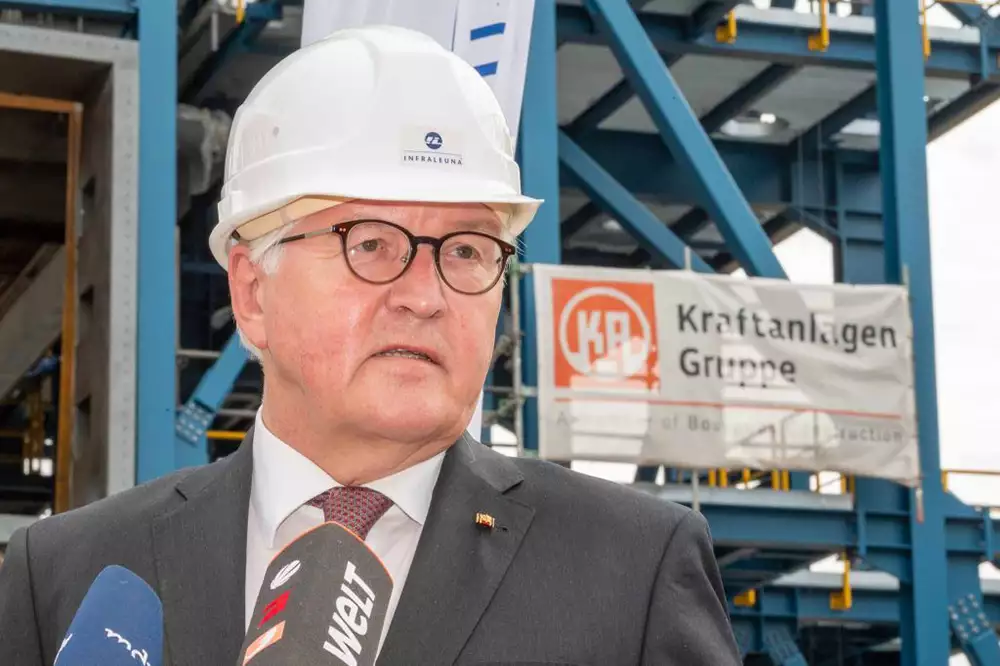 Federal President Steinmeier visited the construction site of InfraLeuna's GuD2 power plant (Photo: InfraLeuna/Thilo Weiskopf).
The modernisation of the existing power plant of InfraLeuna GmbH will create a high-performance gas and steam turbine plant (CCGT plant) with improved efficiency and flexibility. Kraftanlagen is the general contractor for the entire modernisation project and will plan, build and commission the entire plant, including the integration of the existing facilities.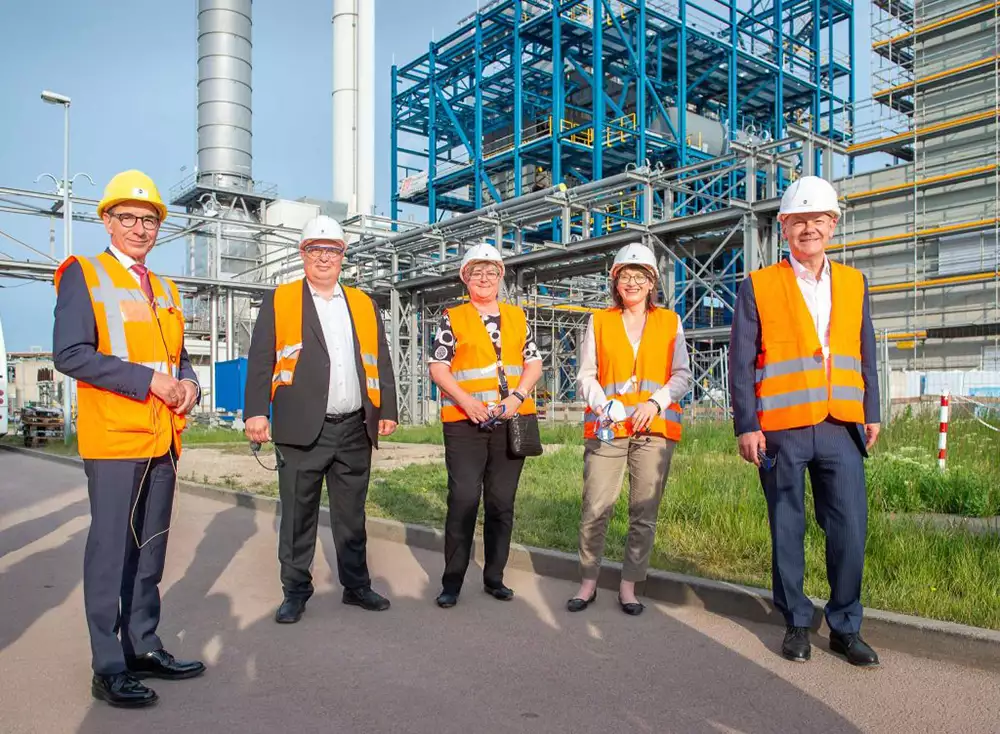 Vice Chancellor Olaf Scholz (right) was there on the 1st of June. (Photo: InfraLeuna/Thilo Weiskopf).