Ceremony with State premier Günther and mayor Kämpfer.
Planning and implementation of the lighthouse project for the energy transition by the general contractor Kraftanlagen München GmbH.
Ideal complement to renewable energies and a significant contribution to securing the electricity supply and grid stability in northern Germany.
Kiel, 16.01.2020. Stadtwerke Kiel (SWK) celebrated the official commissioning of the coastal power plant in Kiel today at a ceremony attended by the general contractor Kraftanlagen München GmbH (KAM), engine manufacturer INNIO Jenbacher and high-ranking political representatives. Together with the State premier of Schleswig-Holstein, Daniel Günther, and the Mayor of the City of Kiel, Dr. Ulf Kämpfer, the two companies symbolically set the plant, which has been dubbed a beacon project for the energy turnaround, in motion.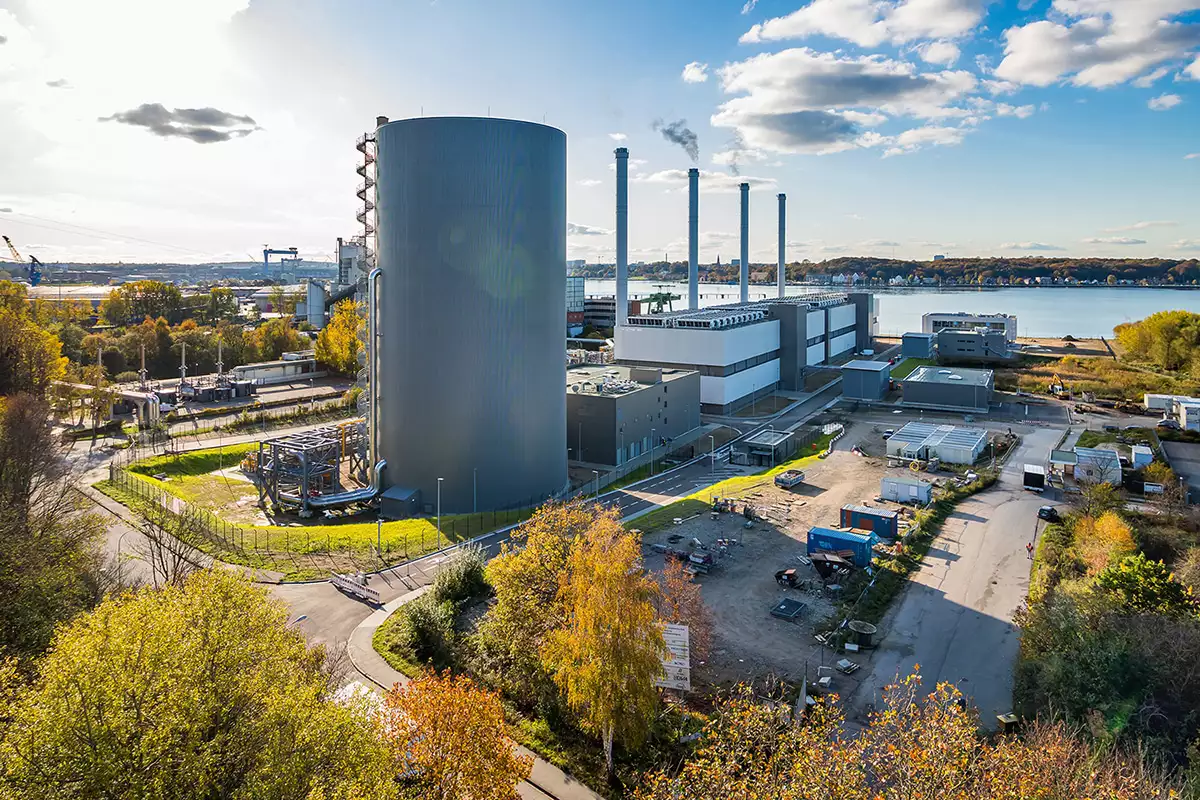 KAM handed over the turnkey gas engine cogeneration plant to its customer SWK at the end of November 2019, after the cogeneration plant had demonstrated its reliability in a twenty-day trial run under various operating conditions with overall availability exceeding expectations. The Kiel coastal power plant makes an important contribution to Germany's energy transition and sets new standards in terms of flexibility, efficiency and ecological sustainability thanks to its generation concept with gas engines, heat storage and electrode boiler.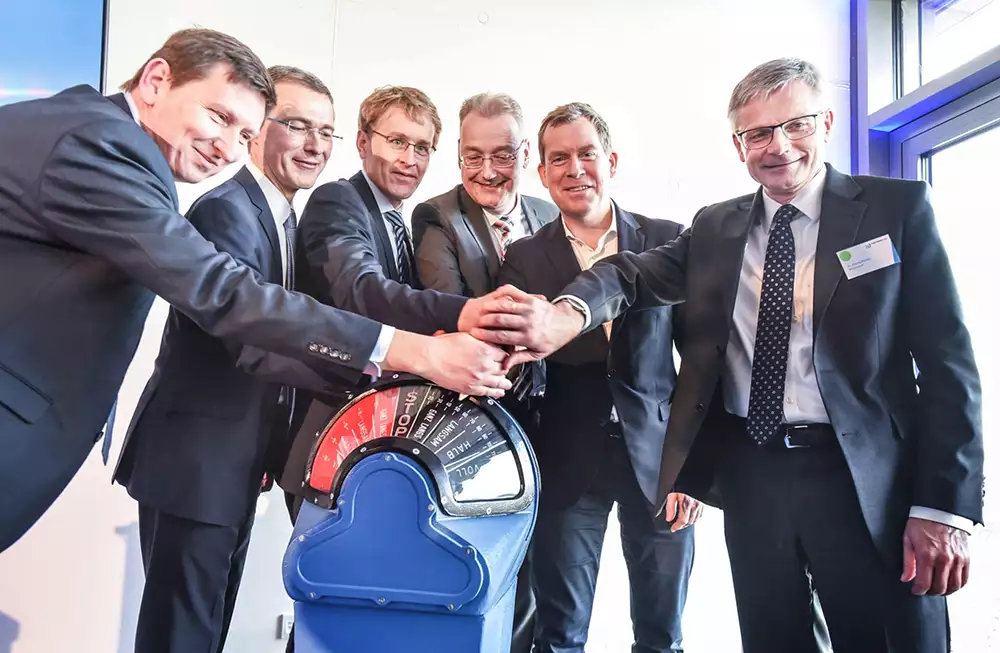 Coastal power plant Kiel (Bild: Stadtwerke Kiel AG).
Stéphane Stoll, CEO of the Kraftanlagen Group, said in his speech: "I would like to thank Stadtwerke Kiel for their trust and their willingness to share the risks involved in such a project and to jointly overcome any difficulties that arise during its implementation. In this project of the future, which is of interest to many energy suppliers, we have further developed a know-how which Germany should regard as an asset in the energy transition. We are proud to be involved in this project and can look ahead with confidence."
As general contractor, KAM was responsible for planning, approval, supply, construction and commissioning of the fast-regulating power plant with its 20 gas engines and a total output of 190 MW electrical and 192 MW thermal, including all ancillary facilities, including the auxiliary buildings, integration of the thermal storage and the electrode boiler.
The power plant can supply more than 73,000 households and facilities with climate-compatible district heating. In addition, the electrical energy generated is fed into the Kiel grid, which supplies electricity to households in the state capital and surrounding communities. urplus energy is fed into the upstream electricity grid. he flexibility of the cogeneration plant is enhanced by a 60-metre high heat storage tank (30,000 m3 storage volume) and a powerful 35 MW electrode boiler (power-to-heat technology). Due to the high overall efficiency and the advantageous environmental properties of natural gas as an energy source, the new plant will emit over 70 percent less CO2 than its coal-fired predecessor.