The Bouygues SA group of companies, headquartered in Paris, is one of the most important French-listed groups and one of the largest construction companies in the world.
Together with its subsidiary, Kraftanlagen Energies & Services GmbH, further investments are also being made at the Burghausen/Haiming site. An ultra-modern and energy-efficient building is currently being constructed there with the aim of creating more qualified jobs and combining engineering, fabrication and assembly under one roof in the future.
Kraftanlagen Energies & Services GmbH plays a key role in the transformation of the chemical industry in the ChemDelta Bavaria. Olivier Roussat, CEO of the Bouygues Group, was able to see this for himself for the first time. He was accompanied by Pascal Minault, CEO of Bouygues Construction, Pierre Vanstoflegatte, CEO of Bouygues Energies & Services, and Stéphane Stoll, Director Energy & Industry DE of Bouygues Energies & Services.
On this topic, an intensive management exchange took place in Burghausen on 30 August 2022 with Dr. Peter von Zumbusch, Senior Vice President and Site Manager of WACKER Chemie AG, one of the Industry Business Unit's longest-standing customers and strategic partners.
The common challenge of reconciling economy, ecology and social responsibility creates room for new synergies and joint projects. Both companies are partners in the H2 Reallabor Burghausen research project, which aims to become the nucleus of Bavaria's hydrogen economy in industry.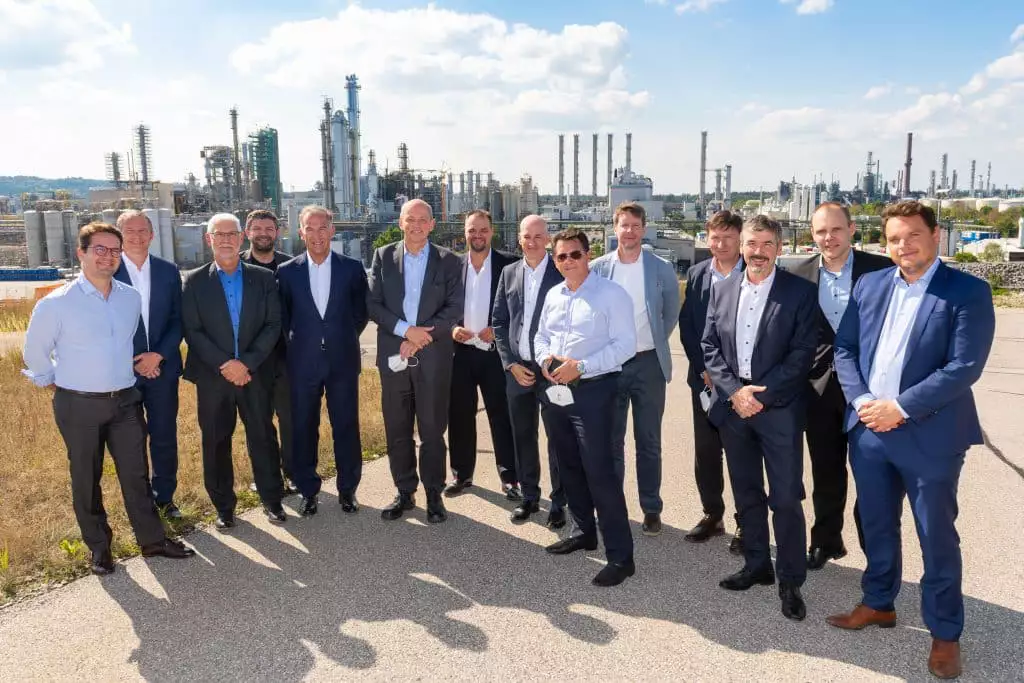 Bouygues' top management visiting WACKER at the Burghausen plant, plant manager Dr. Peter von Zumbusch (6th from left).