Leading international EPC contractor of large-scale PV solar installations and established provider of integrated system solutions in industry join forces on the German market.
Bouygues Energies & Services from France and German Kraftanlagen Energies & Services are offering innovative solutions for the energy transition.
Faster decarbonisation for industry
The two entities are joining forces to develop and offer turnkey solutions based on PV solar energy production to the German market. This collaboration will present new possibilities to the players in the energy transition and will quickly enable industry to control its electricity and heating costs and reduce its environmental footprint. This partnership comes after an already successful cooperation of the two entities in the German T&D sector with major power line projects.
Comprehensive portfolio of "PV solar" and "PV solar +" solutions
The new major player in the German solar business brings a comprehensive portfolio of services that includes Engineering Procurement and Construction, Operating and Maintenance for medium and large-scale Solar PV plants, floating solar or agri-photovoltaic infrastructure. It also provides customised "PV power-to-X" solutions based on a solid track record in that specific field (power-to-heat, green H2, green heat modules).
Elisabeth Benedetto, Head of the Energy unit of Bouygues Energies and Services explains: "We anticipate that Germany will be one of the most innovative markets in the coming years and we believe that the combination of our expertise will allow us to play a key role in the energy transition".
Marcus Dörfler, Head of Business Development Kraftanlagen Energies & Services adds: "Our aim is to make an active and innovative contribution to the ambitious goals of the German energy transition agenda, for example in decarbonising the generation of electricity, process heat and synthetic fuels".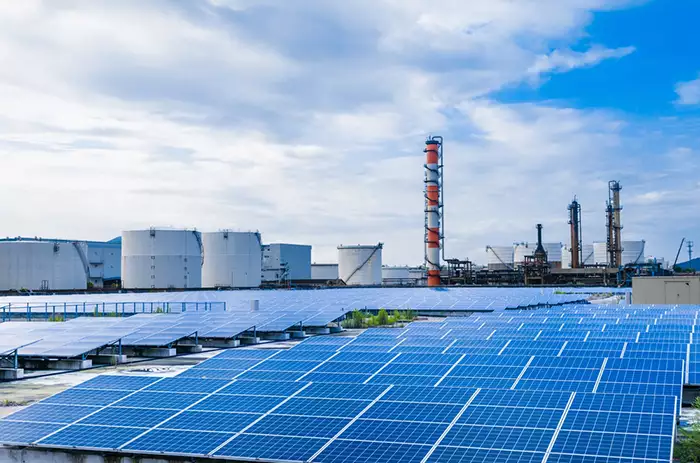 With more than 3,2 GW installed solar capacity Bouygues Energies & Services is the number one EPC service provider for large-scale solar installations in France and among the Top 10 solar EPC contractors worldwide, with operations in Australia, Southeast Asia, Japan and the Caribbean.
With its Energy business unit, Kraftanlagen Energies & Services is increasingly focusing on solutions for sector coupling with power-to-X, green hydrogen, large-scale heat pumps and storage.
Contact Business Development
Marcus Dörfler +49 89 6237 145 – marcus.doerfler@kraftanlagen.com